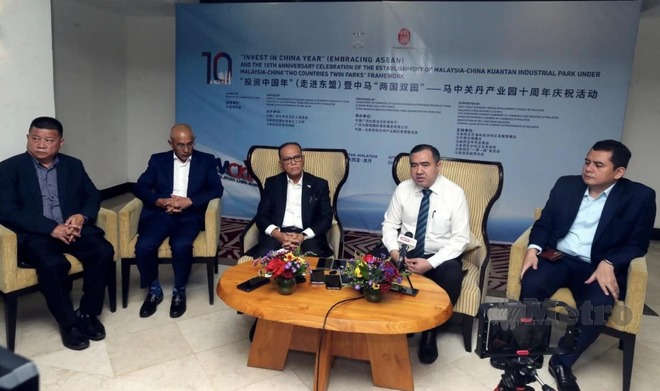 Reported by Khairulmizan Yahya/FARIZUL HAFIZ AWANG
The Ministry of Transport (MOT) will discuss with the Pahang government on high-impact projects to be implemented in the state. DAP secretary-general Anthony Loke Siew Fook said the international airport project was among the projects to be discussed in detail with the Menteri Besar of Pahang, Datuk Seri Wan Rosdy Wan Ismail.
He also encouraged more industrial areas to be built along the East Coast Rail Link (ECRL) Project, which is expected to be operational in 2027. MCKIP is recognized as the National Industrial Park and has so far brought investments of over RM30 billion, with 50 international companies coming to invest and providing 10,000 jobs to the local people.
As of last year, the state government managed to attract about RM11.01 billion of direct investment of foreign companies and RM5.6 billion was from China. The state government will look at the needs and facilities that can be provided from time to time to attract more companies in various sectors to bring investment to this industrial park in the future.
Continue Reading: https://www.hmetro.com.my/mutakhir/2023/04/954256/mot-dan-pahang-bincang-projek-impak-tinggi-metrotv