Reported by: Participant TN Alagesh
KUANTAN: The Malaysia-China Kuantan Industrial Park (MCKIP) here will see new investments in the form of factories involved in manufacturing papers and tyres in the near future.Dewan Rakyat Deputy Speaker Nga Kor Ming said initial agreements for both the plants to operate here have been signed and both products will be 100 per cent for export purposes."I hope the relevant government agencies will help expedite the process, including necessary approvals to ensure work can be carried out soon. We expect in the years to come that there will be some 20,000 workers here compared to some 5,000 hired currently, including 3,000 locals at Alliance Steel.
"The majority of the products manufactured in MCKIP are export-oriented, and between 85 and 90 per cent of the products will be exported around the world. This move will benefit made in Malaysia products in terms of branding," he told reporters after visiting the Malaysia-China Kuantan Industrial Park (MCKIP) in Gebeng with China's chargé d'affaires to Malaysia Chen Chen here on Monday.Describing MCKIP as a symbol of strong diplomatic relations between Malaysia and China, Nga said the China-Malaysia Qinzhou Industrial Park (QIP) in China was 10 times bigger compared to the sister park (MCKIP) here."Here in MCKIP, we are expecting about 10 and 11 plants in the future but the park in Qinzhou already has 110 factories which is 10 times what we have in Kuantan. We also hope when the East Coast Rail Link (ECRL) project resumes next month, more developments and investments will come to MCKIP."The Kuantan Port's advantage lies in its strategic location facing the South China Sea where raw material from China can reach the port within four days before undergoing the value-added process and the finished products will be later exported to other countries."Once the port expansion project is completed, bigger ships weighing up to 150,000 metric tonnes can enter the port, allowing some 80 per cent of the vessels from around the world to reach here," he said.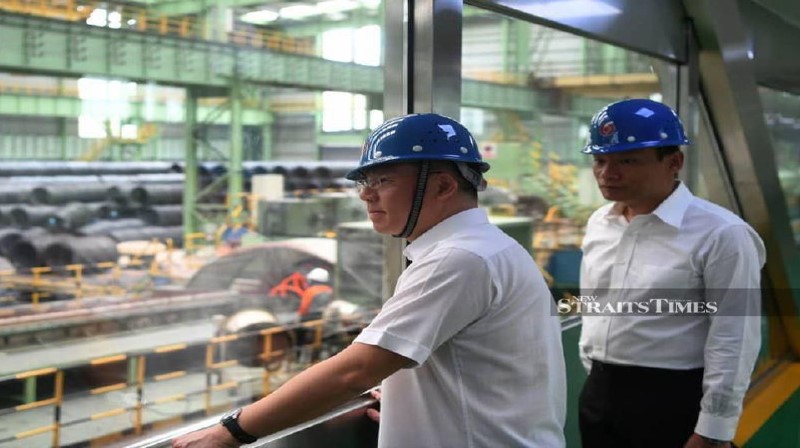 Source: https://www.nst.com.my/news/nation/2019/05/490048/mckip-welcome-new-investments-soon